Video Game Events and Video Game Reviews. We are the largest and longest-running Colorado video games, Denver eSports, Colorado LAN party, and Denver Retro meetup group.
We work primarily with organizations in Colorado, and some larger ones out of state, including game-related and pop-culture events to promote video games, retro games, Colorado eSports and Colorado game development. Denver Indie Game Developers, Colorado video game companies, the Colorado Game Developers Group, and other organizations are a few of the groups we work with to put on the best gaming events in the mountain-states region. E-MAIL us if you have an event you would like us to set up video games, console games, video games under development that are not yet available to the public, Dual DDR (Dance Dance Revolution) or other equipment. JOIN OUR EMAIL LIST
We also host monthly video game events and special events every year like the Denver Video Games BBQ, Denver Indie Game Expo, the Colorado Video Game Holiday Party, several Colorado LAN parties, Denver GameJam, Denver Retro Meetup Swap and Colorado Hackathons.
We contribute to game conferences, showcase Colorado Game Developers, and more. We play, buy, and trade video games and discuss video game development. Some of our prizes and giveaways include: Video Game Systems, Retro Games, New Games, Video Cards, Monitors, T-Shirts, Discount Coupons, etc and are subject to change.
Follow us on twitter @BAPgaming
---
PC and Console Gaming Colorado LAN Games Denver e-Sports Colorado Game Developers Colorado Video Games

Visit us for Colorado Video Games Event News, Colorado LAN Tournament listings, Colorado eSports (E-Sports) and an up to date Colorado lan party and Colorado Video Game Tournaments list. You may also E-MAIL us for additional info. Our focus is Colorado and Denver Video Game Events and Denver LAN Games events including Denver eSports and Denver Indie Games Events. Join us for Colorado Video Games events around Denver, Boulder, Colorado Springs, Ft. Collins, Loveland, Broomfield, Aurora, and surrounding areas. We also support Colorado Game Developers and the local Colorado Indie Game Developers community. Join us for the best Denver League of Legends Tournaments, Denver Magic The Gathering Tournaments, Zen Pathz Tournaments, and other Denver Video Game Tournaments and Events.
Stop by and play in Denver Dance Dance Revolution competitions, the biggest Colorado esports events including Denver Counter Strike:Global Offensive (CS:GO) tournaments, Call of Duty: Advanced Warfare, Street Fighter IV, Tekken, Super Smash Bros. tournaments, Colorado COSPLAY CONTESTS and more.

Join us for the best 2018 Colorado Video Games Events including Denver Indie Games Showcases, Denver eSports events, Denver LAN Games, and Colorado Video Game Tournaments. We also have some great Colorado Video Game Developers meetings and Denver Indie Game Developer meetings planned. Come meet with Denver Video Game Developers who live in the area as well as Denver Independent Game Developers. Don't miss our annual Colorado Video Game Summer ChillFest Picnic/BBQ and Winter Holiday Party.

November 9th, 2019. Join us for the 2019 Denver Indie Games Expo (DIGE 2019). DIGE is the largest and longest running Indie Games Festival in Colorado. 2019 will be the 8th annual Denver Indie Games Expo which has filled to capacity every year. You can SIGN UP HERE before it is full. Stop by and check out new games in development, virtual reality (vr), eSports and more. Independent game developers, artists, musicians and others show and promote their work at the event. Play some Colorado video games, meet game companies, discuss game development, VR, AR, and more. Looking for a job? Bring your portfolio. If you are interested in showing any games you are working on, sponsoring, or getting involved in future events: RSVP HERE.
---
JANUARY 2019
ZEN PATHz Colorado Video Game Tournament Schedule: Jan 26th, Feb 11th 2019. RSVP if you would like to attend the next Colorado video games event or are interested in video game development including Denver eSports events and Denver Indie Games located around Colorado. ZEN PATHz is a new innovative eSports title built by Colorado Game Developers in the Denver area. For more info on the new Zen Pathz eSports video game, you can visit: Limn Interactive at http://LimnInteractive.com/. Find your zen paths in the Zen Path Game. Look for Zen Pathz in 2017 at the best Denver E-Sports and Denver Video Game Tournaments/Events.

Next Colorado Fighting Game Tournaments including Denver Super Smash Bros tournaments in 2019: Jan 26th, 2019. Check back here for upcoming Colorado Super Smash Bros tournaments. Denver Smash Bros tournaments include: Super Smash Bros. Ultimate, Super Smash Bros. Melee (singles), Super Smash Bros. Melee (doubles), Super Smash Bros. Wii U (singles). RSVP here.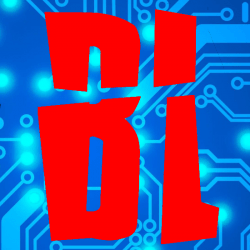 BadLAN 1. Jan 25th-27th, 2019. Greenwood Village, COLORADO. Join us for 3 days of gaming at BadLAN. Play Overwatch, Zen Pathz, Counterstrike Source: Go, Unreal Tournament, StarCraft II, Playerunknown Battlegrounds, Fortnite, BLUR, and others. This event will be one of the first good Colorado LAN parties of the year. Join us for great PC gaming in the Denver area. Also featuring VR and console gaming. Prizes, tournaments, casual play, etc. This event is shaping up to be one of the best Denver LAN parties of 2019. Don't miss it.


Colorado Game Developers AR and VR Group Feb 11th, 2019. Lone Tree, COLORADO, 6:30 - 9:30 pm. Drop by the Microsoft Store and join us for the 2019 Colorado AFTERJAM COLORADO GAME DEVELOPERS event. Come meet with Colorado Video Game Developers, Colorado VR Developers, AR Developers, and more who live in the area. Denver Virtual Reality, Colorado Indie Game Developers, artists, and musicians often show up. It is free to attend this Colorado GAME DEVELOPERS event.

We are the longest running formal gathering of video gamers in Colorado. Gaming via serial ports (later LAN) and setting up our machines side-by-side grew into a regular event for us. We have been getting the biggest groups in the Colorado area together since the late 80's.
E-MAIL us for archive access over 20 years.

Many of our Denver Video Games Events are free, or cheap with food provided. Some fill up quick. We have put on the largest Denver Video Games events and Denver LAN Games events since the late 80's. You may E-MAIL us if you are interested in helping out, sponsoring us, or wish to join us at any Colorado Video Games event. Please allow up to 10 business days for responses and we try our best to answer in the order received. If you don't hear back chances are we did not receive your email or we are already full to capacity. You might try emailing us from a different email account. For quicker response, please include the name of the event you are interested in and "BAP LAN" on the subject line.
If you can bring additional TABLES, CHAIRS, SWITCHES, HUBS, or LAN CABLES let us know!
E-MAIL us for more info, to reserve a spot or car pooling the following info:
Required: FULL NAME, HANDLE, EMAIL ADDRESS, TIME ARRIVING
Suggested: PHONE NUMBERS in case of last minute location, time or other event changes!
Suggested: SYSTEM SPECS and GAMES you would like to PLAY
What to bring:
A desktop, notebook, or console system
CAT5e cable(s)!
A power strip or surge protection device
All needed power cords
Headphones
Fold up tables and chairs
Music, gaming CDs, DVD movies, etc...
A switch or hub
What NOT to bring:
External devices like UPSs, speakers, printers, etc..
Devices like these will just get in the way, consume too much power, etc.
Google "bapgaming" "bap gaming" , "Colorado video games" ,"Colorado lan" , "Colorado gaming" "Denver lan group" "Colorado lan parties" "Colorado computer games" "Colorado LAN party" "blown apart" "BAP LAN" "Colorado game development" "Colorado game developer"
- Join our Mailing List or IRC channel.

E-MAIL us photos from any of our Colorado LAN events. Find many of our newer Colorado LAN photos on social media. Our Colorado Video Game event photos are now posted from 1988 until present day. You may E-MAIL us for additional Colorado LAN photo archive and Video Game event access for Denver Video Game events and the surrounding areas. Here are some great old photos, including some of the largest LAN parties in Colorado over 20 years ago, the first Intel LanFEST in Colorado, Moby, and more.

COD

Up to date video game list and reviews for multiplayer pc games, console games, and mobile games. If the game isn't found here and you think it has excellent replay value, great local network or co-op gaming feel free to E-MAIL us.
An up to date list of multiplayer video games, worth playing today:
Last updated: 2011

Some of our current partners, sponsors, and special thanks for supporting our Denver Video Games events, Denver LAN Games events and Colorado Console and PC Gaming include:
If you are interested in becoming a sponsor, feel free to E-MAIL us. If you can host a small or large Denver Video Game Event, or help in any way, E-MAIL us here. We are always looking for new space to hold the best Colorado Video Game events.
---

Login
User Name:
Password:
---
Private Local Schedule of Events:
Private Local Servers:
Private Local FTP Sites:
---
Unique IP hits this month-

E-MAIL us for more information.

Keywords: aurora denver boulder springs colorado lan party pc games quake unreal aoe aom ut2003 network games computer gaming blown apart bap